What is wastewater?

Pollution of the earth's water cover and the world's ocean waters, which are considered the "life source" of humanity, is considered one of the most serious effects on the environment. Water pollution and environmental problems are considered as dangerous processes. Most of the harmful compounds falling into the water environment are dissolved in the environment, they are transported by streams to far distances from the sources of pollution, causing environmental problems in large areas.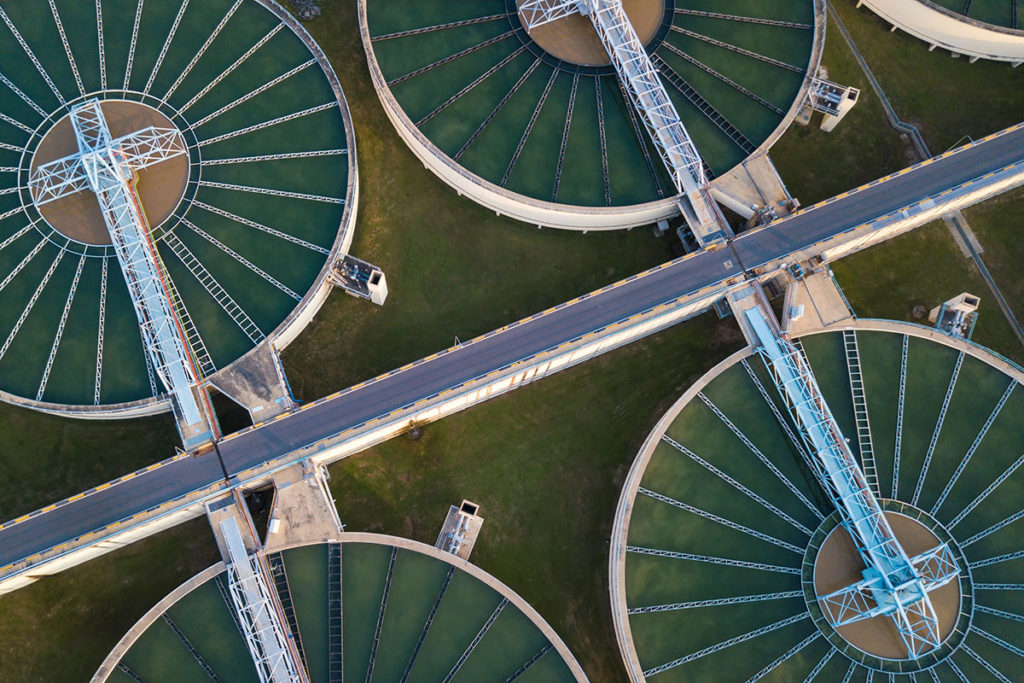 Any substance that affects the quality of water is a pollutant. Natural water
pollutants included in its resources (mineral, organic and bacterial biological substances)
affects its quality. These effects are:
✓ change in physical properties of water (transparency, color, smell, taste, etc.);
✓ change of chemical properties of water;
✓ reduction of oxygen in water (when any oxidation occurs);
✓ creation of disease-causing microclimate in water;
✓ Formation of sediment and floating substances as a result of bio and hydro chemical processes in water.
Types of water pollution are divided into three groups:
Contamination with mineral substances
Pollution by organic pollutants
Bacterial – biological contamination
Adaptation of waste water in industrial enterprises to state regulations

Steps for wastewater treatment:
Joint field inspection with specialists working in the field of chemistry and equipment in the Azerbaijan office or, if necessary, with foreign engineers from our partner companies
Taking samples from water that is considered dirty
Conducting analyzes in Central Laboratories
Construction of appropriate filter stations and systems for dosing the necessary chemical reagents according to the analysis results (Consulting service provision)
Typically, such treatment is carried out in WWTP plants.
Cleaning is carried out in several stages:
mechanical;
physical and chemical;
biological;
wastewater disinfection.
At this stage, preliminary treatment of waste water flowing to treatment facilities is carried out. In this case, they are prepared not only for biological treatment, but also for the storage of various insoluble impurities.
Devices used for mechanical treatment of wastewater include:
primary settling tanks;
sand traps;
septic tanks;
membrane elements.
Biological cleaning:
At the stage of biological treatment, the organic component of wastewater is decomposed by microorganisms (protozoa, bacteria), water mineralization, phosphorus and organic nitrogen are removed, BOD5 decreases. Not only aerobic, but also anaerobic microorganisms can be used.
Physical cleaning:
Currently, the use of physical and chemical methods of wastewater treatment has increased significantly due to the use of recirculation water supply systems, the main of which are:
sorption;
flotation;
centrifugation;
hyperfiltration;
ion exchange, electrochemical cleaning;
neutralization;
evaporation;
withdrawal;
evaporation, subsequent evaporation and crystallization.
Disinfection method:
With the help of ultraviolet radiation devices, the final disinfection of wastewater intended for discharge into the reservoir or the territory takes place. Also, in addition to ultraviolet radiation, chlorine treatment is carried out for 30 minutes to disinfect treated sewage.
Chlorine has long been used as the primary disinfectant in many treatment plants. But since chlorine is a highly toxic chemical and can pose a major threat to the environment, wastewater treatment plants have begun to consider other reagent options: desavit, hypochlorite, and ozonation.