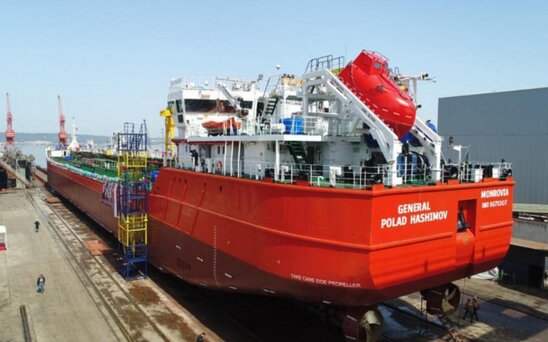 "General Polad Hashimov ship" will carry sunflower oil from Ukraine
"General Polad Hashimov ship" will carry sunflower oil from Ukraine
This is stated in the information of the Joint Coordination Center in Istanbul.
According to information, the Center has allowed the departure of two ships carrying food from Ukrainian ports.
"The Joint Coordination Center today (yesterday-ed) allowed the departure of two ships with 14,250 tons of grain and other food cargo. On September 4, the ship "Mrc Lina" left the port of Yuzhny for the port of Mersin, Turkey, with 7.8 thousand tons of sunflower oil. "General Polad Hashimov" ship will depart from Chernomorsk to Mersin with 6.45 thousand tons of sunflower oil, the news says.
In addition, on September 4, 10 cargo ships carrying grain, corn, peas and other food products will depart from Ukrainian ports whose movement has been delayed due to weather conditions. The ships will go to the ports of China, Spain, India, Egypt, Netherlands, Turkey, Italy and Greece.
According to the center, more than 1.8 million tons of cargo were transported for the export of grain and food in general during the Black Sea initiative. 167 flights were carried out.
In addition, the Center inspected eight ships. Inspection of 12 cargo ships is scheduled for September 4.